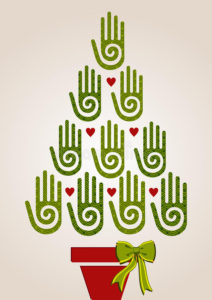 Angel Trees will support three groups this Advent season, with a focus on children, including four-legged ones. Angel tree cards with gift suggestions will decorate three trees, placed in the sanctuary, chapel and side entrance foyer. Each card will include a gift   deadline and instructions on where to leave your items.
ARFP (Animal Rescue & Foster Program) of Greensboro. Located at 705 Milner Drive.
Purina Puppy & Kitten Chow, Paper Towels, Glade Vanilla Scented Candles, Scoopable Cat Litter, Leashes  & Collars, Fleece Toys, Kong Toys, Dog Biscuits, Cat/Dog Crates, Bath Towels, Gift Cards to Target, PetSmart,  Petco
Peck Elementary School
Toys and other gifts for children in two or more families.
Toys and books for children. This ministry provides gifts for children of inmates at local jails and prisons. College Park is partnering with two long-time participants this year — St. John United Methodist Church of Eden and High Point Jail Ministry. We have committed to buying gifts for 20 children. In addition to buying gifts, we will deliver the gifts to these children. If you are interested in going on a home visit, please email Margaret Bell or talk to a member of the Missions Team at church. margaret@inhousemedia.us.