The 23rd annual (Mostly) Male Bake-Off has been rescheduled to Sunday, March 5, 2017, one month later than usual. This will allow our kitchen renovation to be totally completed. The prizes will again be Liberty bottles. The 2017 theme is Legends. See 2017 Bake-Off Photos!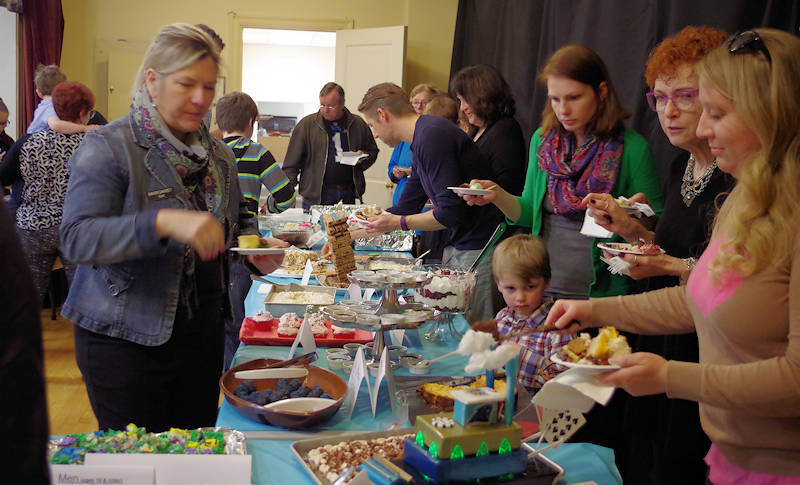 Immediately following 11 AM worship on Sunday, everyone is invited to a simple lunch of soup and sandwiches in the Fellowship Hall. Afterwards, we'll sample all the bake-off entries.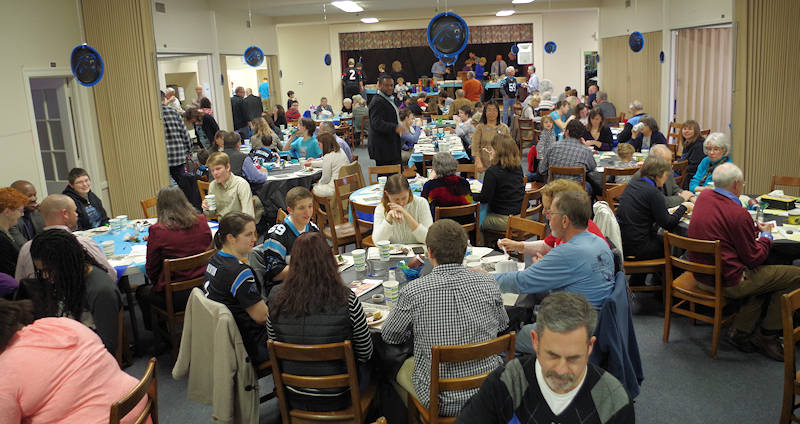 Some of the 2016 Winners…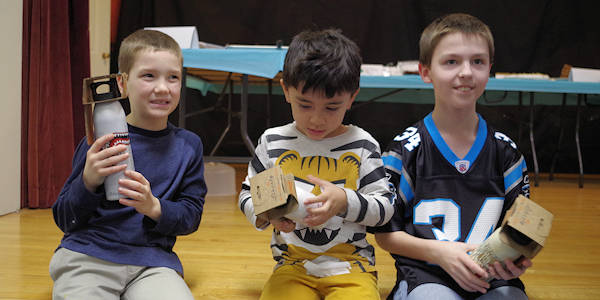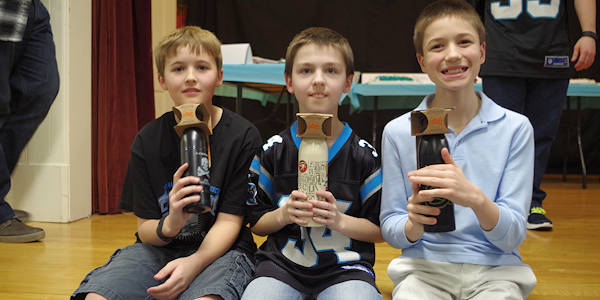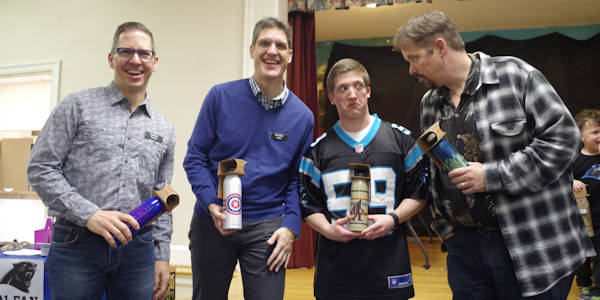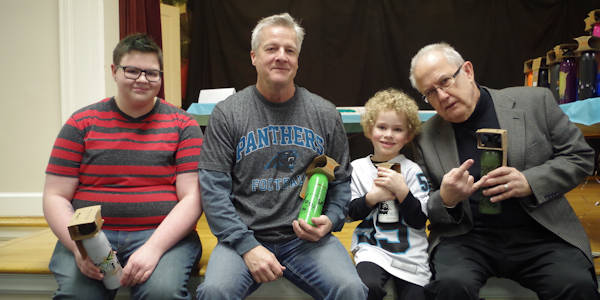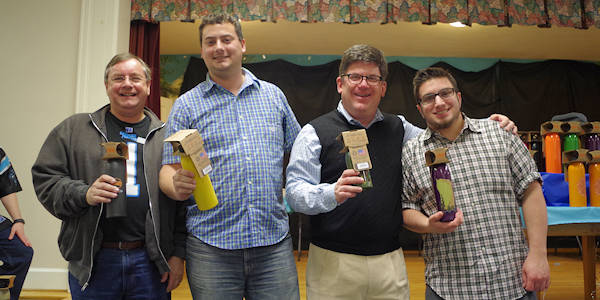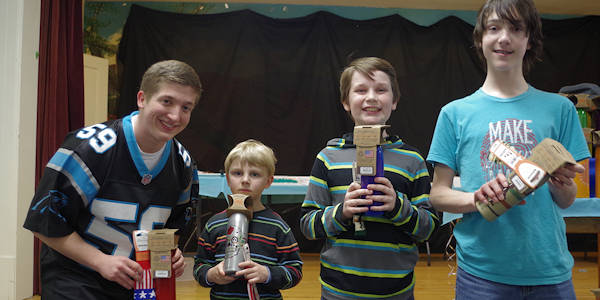 See more 2016 Bake-Off photos on Facebook.
Rules for entry:
Anyone 5 years old or older can enter (non-members are welcome).
The entries should be ready for judging by 11:30 am on Sunday, February 5.
All entries should be a dessert of some variety.
You may use a boxed cake mix, but should not cheat. (Cheating would be buying an already-made cake.)
Awards will be given for Best in Show, Judges award, Most Creative, Best Looking (dessert, not the baker), Best Tasting, Best Chocolate, Best Non-Chocolate, Super Bowl Award, Muy Macho, Best First-Time Entry, Best Veteran, Weirdness Cup, Fruit Frenzy, Best Pie, Poison Control Alert, and People's Choice (1st, 2nd and 3rd place).
There are three overall divisions: Kids (ages 5-11), Youth  (12-18), Adults (19 & older).
Each entry costs $5 to pay for the snappy awards.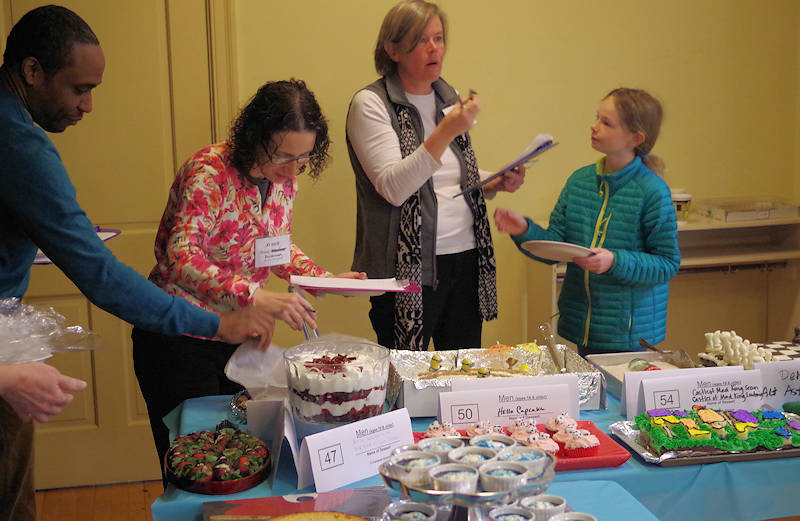 As always, three impartial judges will judge all desserts.  Bribes are appreciated.