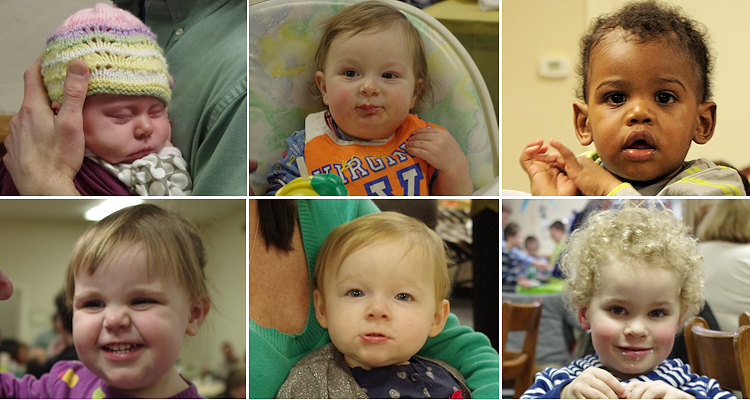 We love children! From laughs on the church playground to leading in worship, children at College Park have a blast while ministering to and teaching the older folks many lessons in life!
Sunday School – 10:00 – 10:45 AM
Nursery (birth-23 months), Lower Level
We provide childcare for all College Park related activities. Our childcare is provided both by Preferred Childcare, Inc employees and College Park volunteers.
All Preferred Childcare, Inc employees undergo continual background checks, have been trained in child/adult safety, and are CPR/first aid certified. All College Park volunteers also have continual background checks and may be certified in CPR/first aid.
Toddler Class (2 – 3 yrs.), Room 103 (Lower Level)
Our 2 and 3-year-olds participate in music, games and crafts as they begin exploring their world.  Our goal is that they experience the joy and love that come from being part of the family of God.  These children participate in the Angel Choir weekly at the beginning of their class, led by Lisa Elkins. Teachers:  Dara Edwards and Nancy Schloss
PreK – Kindergarten 
Our 4 and 5-year-olds begin learning the stories of our faith through music, games and art projects.  Our goal is that they begin to understand the love that God and their church family has for them.  These children also participate in the Angel Choir with Lisa Elkins at the beginning of their class each week.  Teachers:  Kari Baumann, Caroline Joyce and Terri Ramsey
Grades 1st – 2nd
Our 6 and 7-year-olds continue learning the stories of our faith each week, exploring God's world and how God acts through his people.  This is also a very active class, with hands-on activities, games, art, science and music.  Teachers:  Allison Blay and Walt Pickard
Grades 3rd – 5th
Our upper elementary students begin to study the stories of Jesus in a deeper way, gaining a vision of how God wants his people to treat each other and the world.  These students also begin developing Bible literacy skills, such as learning the books of the Bible, memorizing short verses and being able to find verses in the Bible.  They participate weekly in games, art and science as a means of exploring the truths of our faith and our world. They also attend Passport overnight camp in June together.  Teachers:  Lauren Grubbs, Anna and Peter Martinek-Jenne
Other Children's Ministry Opportunities
Outrageous Outreach is an opportunity for College Park's children in grades 2–5 to grow in their understanding of serving God through serving others. This lively group meets every 4–6 weeks and participates in various service projects. Activities have included serving a meal at and collecting towels and linens for Pathways Center (a local shelter for homeless families), cleaning up the garden at Kids Path (at Hospice and Palliative Care of Greensboro), and playing games with Burmese refugee children whose parents are in English class.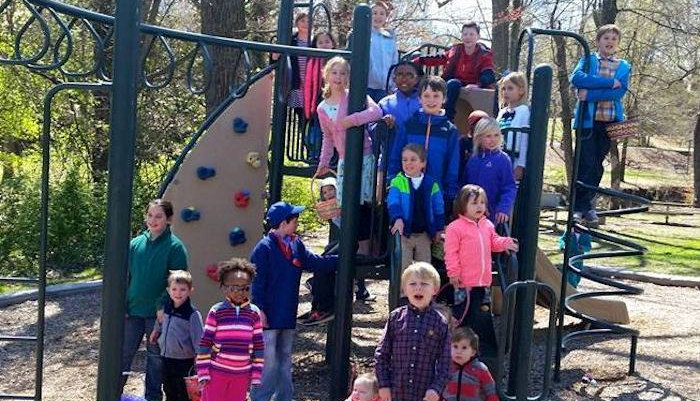 From the annual Easter Egg Hunt to the Halloween Party, there's always a fun time for kids of all ages!
Also, read about our Youth Group!