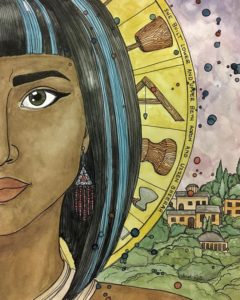 Our fall sermon series is titled: Clothed with the Sun: Fierce Women from the Bible.  Most every Sunday we'll hear about a woman from our sacred text.  Some stories will be familiar, some will likely be new to you. Some might inspire, while others might be uncomfortable and odd.  You can help us with photos and stories from the fierce women in your life.
Photos: Bring a framed photo of a fierce women in your life.  It can be anyone—mother, sister, teacher, professor, pastor, counselor, daughter, doctor, aunt, etc. The pictures should be 5×7 or 8×10, already framed. They should NOT be original  pictures that you would hate to lose. All the pictures will be returned, and we'll use them to adorn the communion table and worship windows.
Stories: We'd love to have your story about a fierce woman in your life. Can you tell about such a woman in 800 words or less?  Please no stories about      mothers—we all love our mothers, but we don't need 50 stories about our        mothers. Remember specifics make it more interesting. Tell us about an incredible woman who helped you in your life or spiritual journey. We'll share some of these (with your permission) in worship or in the Collage. We need them as soon as possible, but no later than Oct. 1, please.