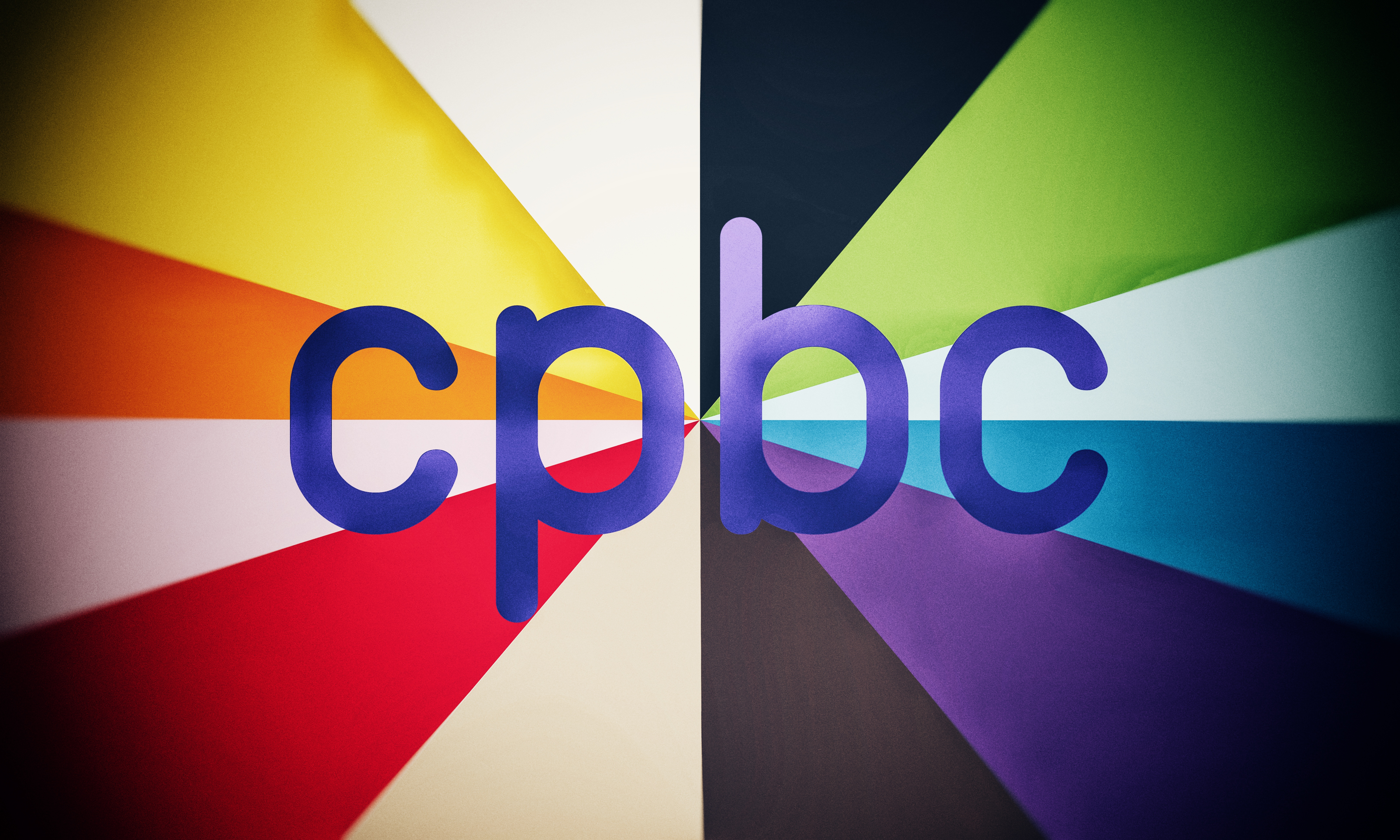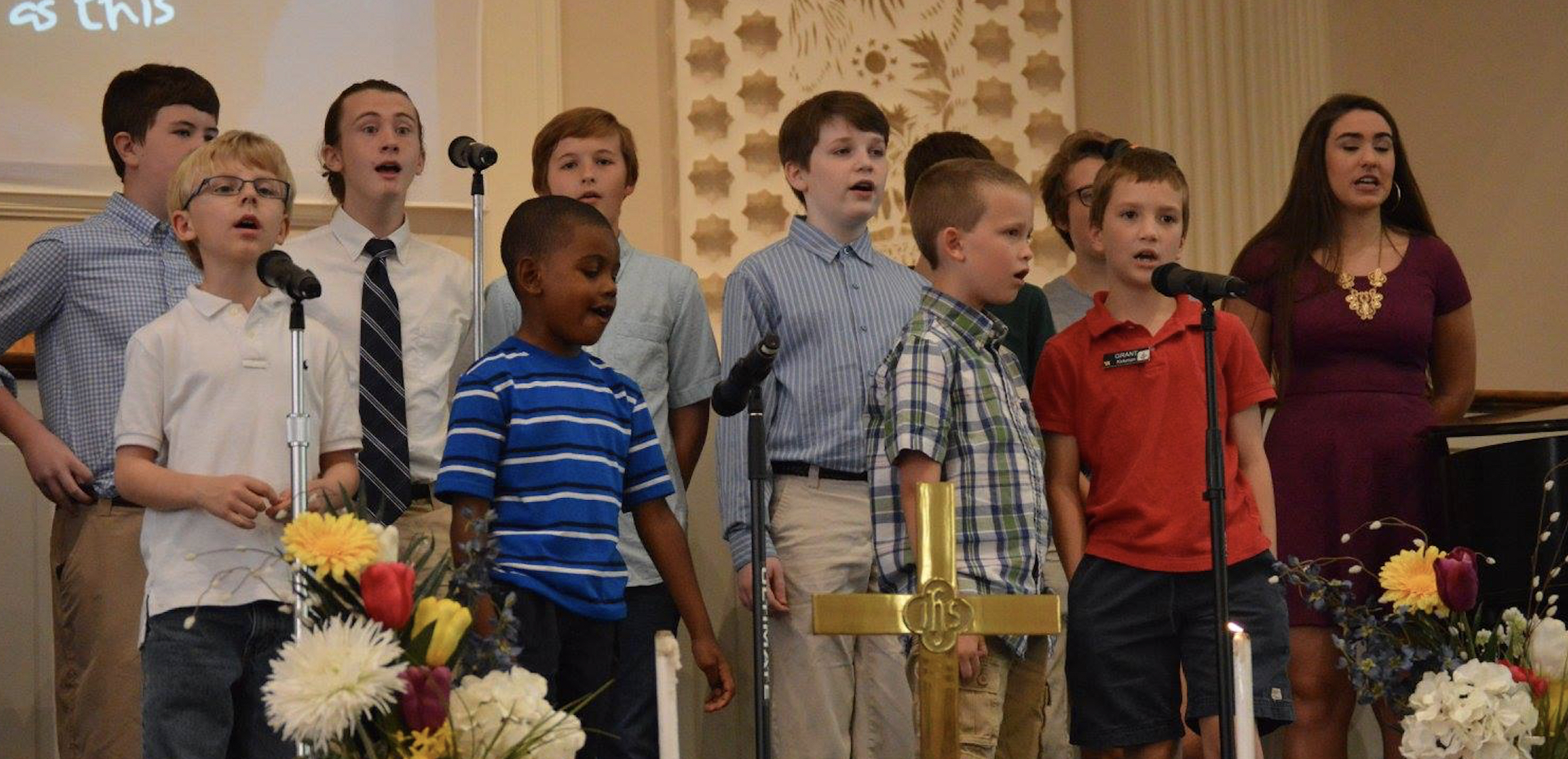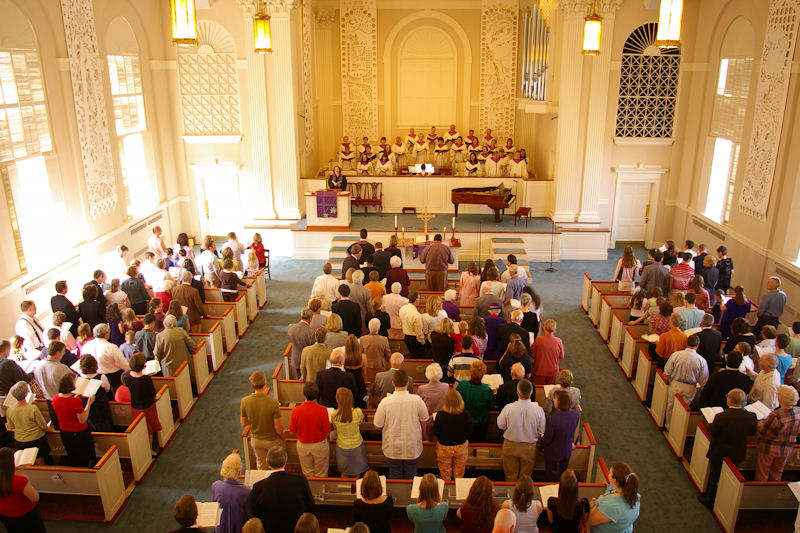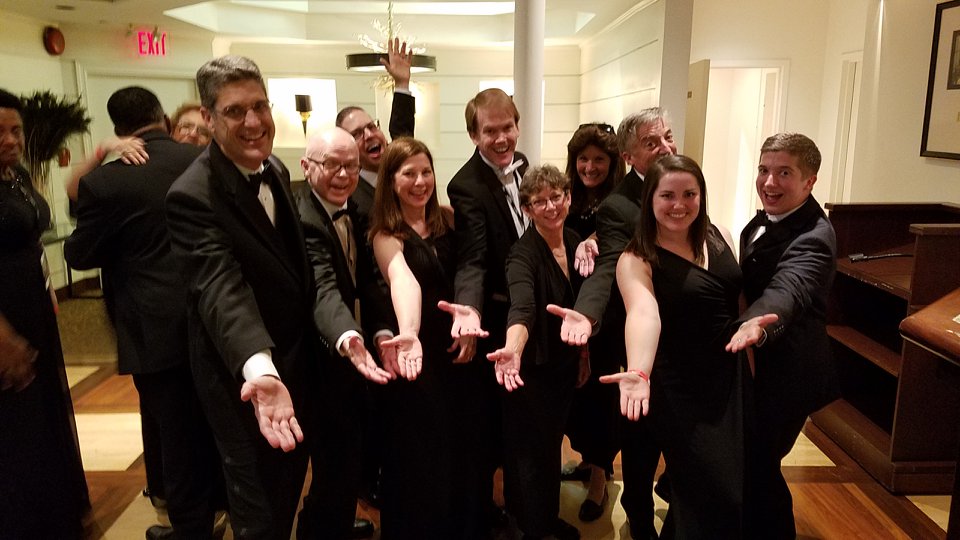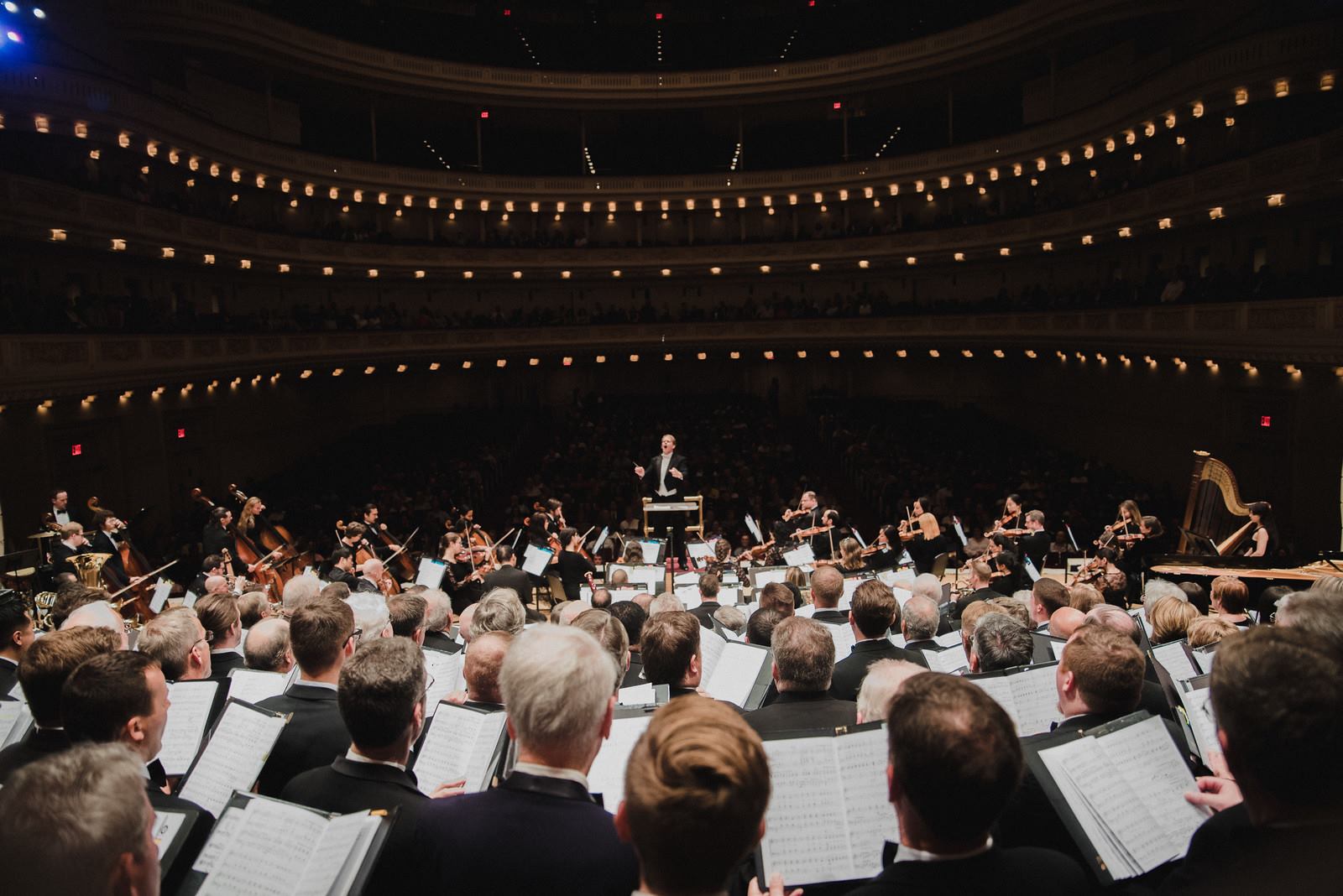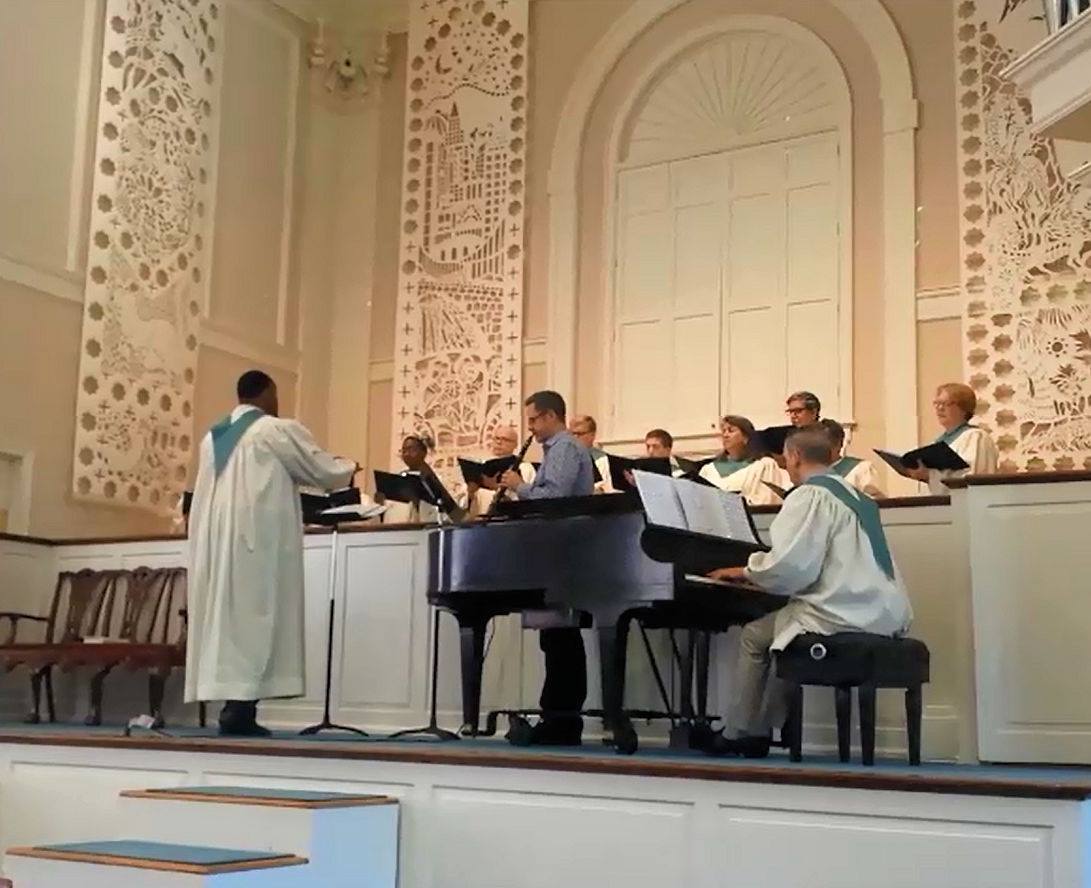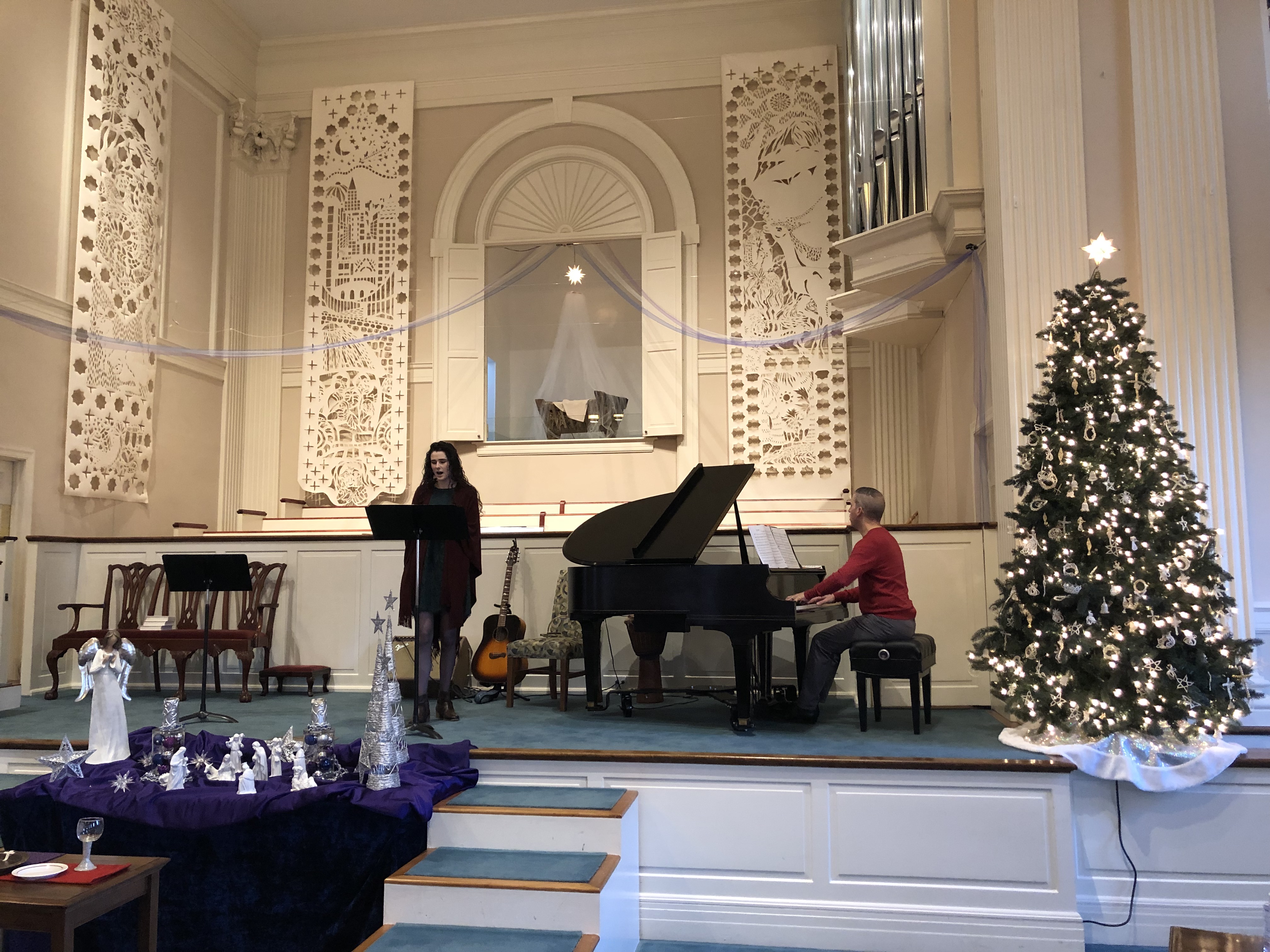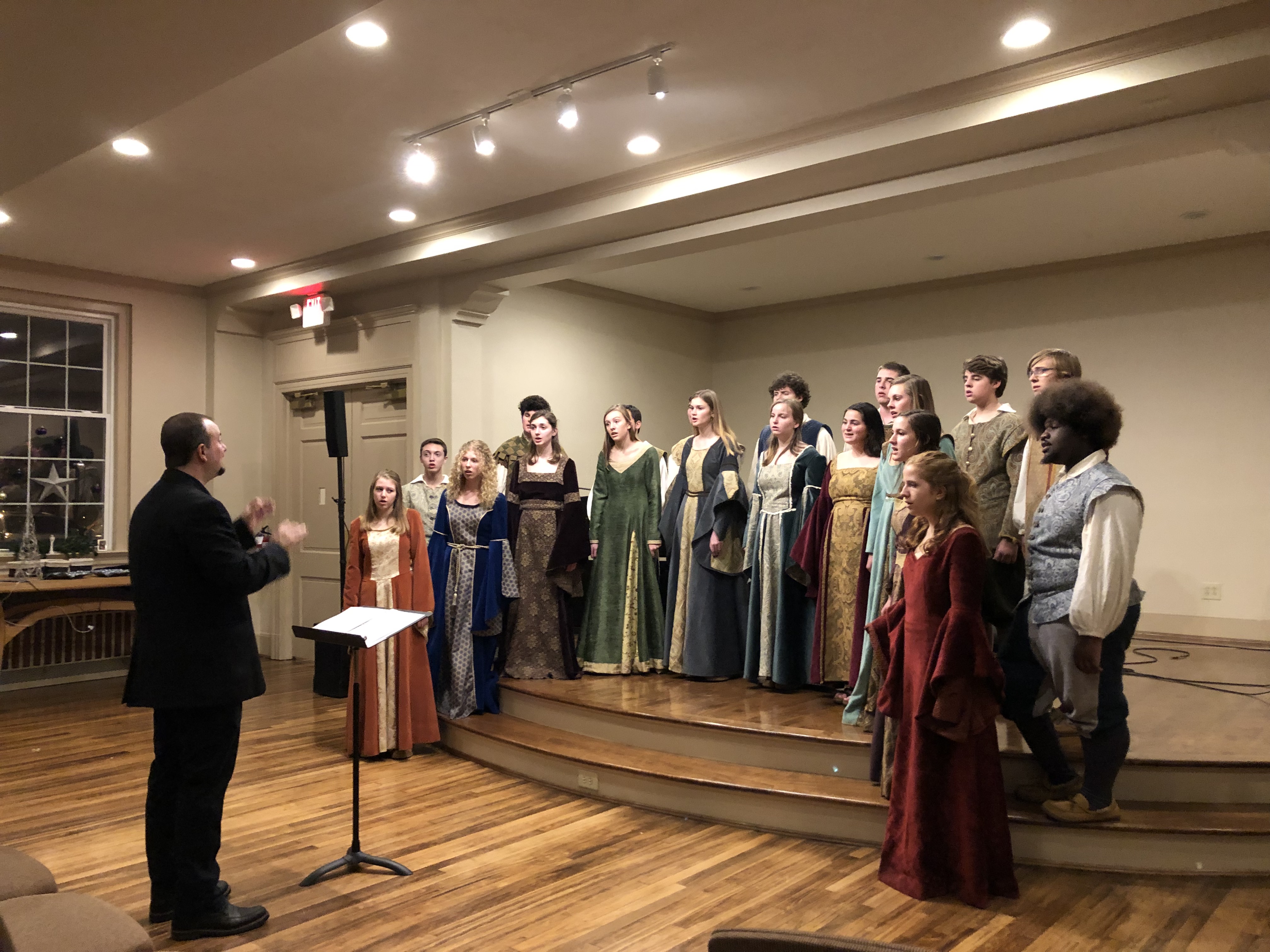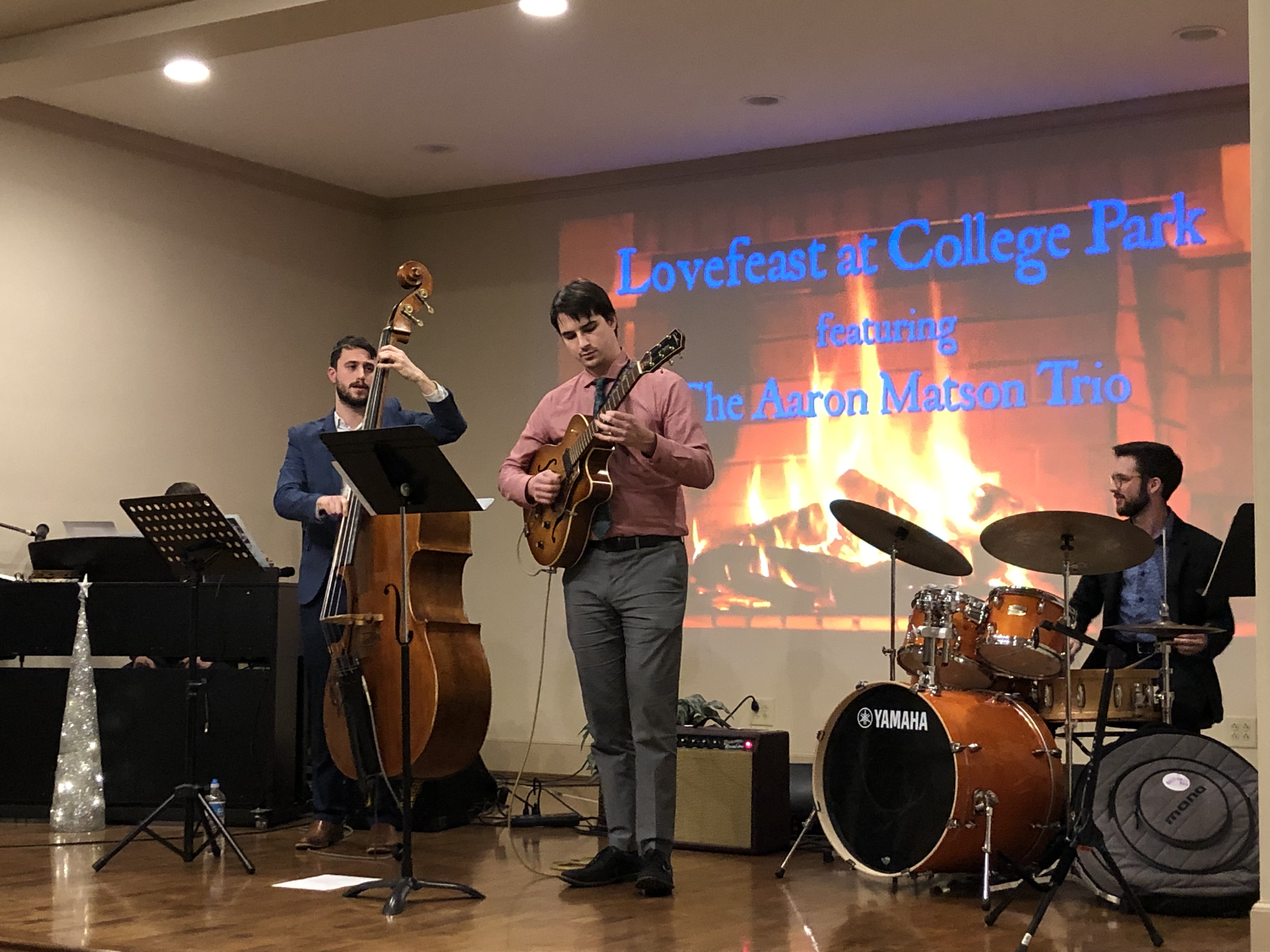 Psalm 59.17 – "I will lift my voice to sing Your Praise, O My Strength!
PURPOSE, VISION, AND MISSION
The PURPOSE of the Music Ministry is to share the gospel of Jesus Christ through song, encourage our community to grow in faith, lead the congregation in worship, and provide an avenue through which individuals may share their gifts and be an integral part of our worship.
The overall VISION of the Music and Worship Ministry at College Park Church is to engage the members of the congregation to share and hear God's word through music and worship in order to inspire a vibrant community of faith.
Our MISSION is to present music that glorifies, edifies, and ministers to our entire church community, leading our members to grow in their personal relationships with Jesus and continually become more dedicated and authentic disciples of Christ. We accomplish this by offering diverse traditions and styles of music representative of all members of our community and in theological agreement with College Park Church's stated values through the specific ministries listed below.
MUSIC MINISTRY ENSEMBLES AND OPPORTUNITIES
Please see and/or email Christian McIvor if you're interested in participating!
COLLEGE PARK ANGEL CHOIR: Pre-K/Toddlers
The Angel Choir provides our youngest members opportunities to develop early musical skills through basic music and rhythm games and to start becoming familiar with College Park's musical repertoire through the singing of classic and contemporary Baptist and Christian songs.
Meeting times are Sundays from 10:00am-10:20am, September-April.
COLLEGE PARK CHILDREN'S CHOIR: Kindergarten-5th Grade
The Children's Choir allows our children to develop the vocal and music literacy skills needed to lead music during worship services, provides opportunities for our children to build the foundation of their faith through music, and develop friendships with one another that will carry them through their years in the youth group.
Rehearsals are held on Wednesday nights from 6:15pm-7:00pm and are structured to address singing as well as instrumental music (handchimes, Orff instruments, percussion).
The music is aligned to sermon and Sunday School themes, as well as other music that's regularly sung at College Park.
The Children's Choir will lead music during worship services quarterly.
Performance dates will be clearly communicated to parents well ahead of time.
The Children's Choir will occasionally perform at events in the greater Greensboro community as a form of community service/outreach.
COLLEGE PARK YOUTH CHOIR ("JUBILEE CHOIR"): 6th-12th Grade
Through weekly rehearsals, members of the Jubilee Choir explore the difficult questions of life, faith and God, using music and drama is as a vehicle for exploring familiar stories of our faith in a way that both encourages a critical, mature reading of biblical texts and keeps discussions about God and faith relevant to the experiences and culture of youth.
Rehearsals are Sundays evenings from 5:00pm-6:00pm.
The Jubilee Choir will lead music during worship services 2-4 times per year, including on Youth Sunday.
The Jubilee Choir will occasionally perform at events in the greater Greensboro community as a form of community service/outreach.
COLLEGE PARK ADULT CHOIR: College and Up
The Adult Choir is the worship leading choir for our Sunday blended worship services (11:00am).  The choir performs anthems, hymn arrangements, and contemporary songs on a regular basis, in addition to major choral works at Christmas and Easter.  Members may also provide musical ministry by way of solo work and small ensemble performance.
Rehearsals are Wednesdays from 7:30pm-9:00pm.
COLLEGE PARK HANDBELL CHOIR ("BELLS ANGELS"): High School and Up
The College Park Handbell Choir rehearses weekly during the fall and spring semesters and seeks to glorify God through musical worship while helping to create sacred space for the congregation.  The handbell choir performs arrangements of hymn tunes and sacred music as well as occasionally accompanying on congregational hymns.
Rehearsals are Sunday evenings from 4:00-5:00pm
The handbell choir will perform and lead in worship at least once quarterly.
COLLEGE PARK CONTEMPORARY WORSHIP ENSEMBLE ("CON BRIO"): High School and Up
Con Brio is the contemporary worship team that leads music during Tessera. Because our worship service is focused on corporate worship, the emphasis of Con Brio is congregational singing. We occasionally incorporate solos, duets, ensembles, etc., if a song reinforces the theme of the service. Auditions are required for new members and all team members are asked to commit to regular attendance.
Brief rehearsals are held on Sunday mornings before (8:15am) and after (9:45-10:15am) Tessera services.  Longer rehearsals are scheduled on an as-needed basis.
COLLEGE PARK INSTRUMENTAL MUSIC MINISTRY 
Members are encouraged to share their instrumental talents on a regular basis.
Instrumental performances are coordinated as regularly as possible based on interest and availability.
Private instrumental instruction is available on piano (beginning level only), guitar, and brass instruments and must be scheduled individually. Fees may be associated.
MULTIMEDIA MINISTRY
Our multimedia ministry is designed to enhance Sunday Services through visuals and sound and to enhance our facilities through visual art displays. Visual worship aids the congregation by providing visual representations of songs, verses, announcements and video clips for display during Tessera and special services and gives us an opportunity to put pictures of songs, messages, and prayers into our services. The audio/visual ministry aids the congregation by ensuring balanced and quality audio, and monitors audio for quality sound output for Con Brio, musicians, preachers, and special guests.  Themed visual art displays are used to add color and vibrancy to our sanctuary, chapel, and church halls.
SCHEDULES/CALENDAR/IMPORTANT DATES
Please note that the dates listed below are subject to change.  Any changes will be clearly communicated in advance via email and in person.
SPRING 2018 REHEARSAL SCHEDULE:
Con Brio: Sundays from 8:15-8:30am and as scheduled
Angel Choir: Sundays from 10:00am-10:20am; led by Lisa Elkins
Adult Choir: Wednesdays from 7:30pm-9:00pm
Jubilee Choir: Sundays from 5:00pm-6:00pm
Children's Choir: Wednesdays from 6:15pm-7:00pm
Bells Angels: Sundays from 4:00pm-5:00pm
MUSIC MINISTRY CALENDAR:
SPRING 2018 IMPORATANT DATES:
Please note that we will not have Sunday evening rehearsals (Bells Angels, Jubilee Choir) on Sun. 3/24 (Piedmont Triad Jazz Orchestra concerts at The Crown at Carolina Theatre – come see us!) or on Sun. 4/14 (I have a presentation in Elkin that evening).  Other important dates of note for the spring include:
Sun. 2/17, 8:30am, 11:00am – Jubilee Choir leads worship in 8:30am Tessera and 11am blended services
Sun. 2/24, 11:00am – Bells Angels leads in worship at 11am service
Sun. 3/3, 11:00am – Children's Choir joins Adult Choir to sing anthem at 11am service
Sun. 3/31, 10:00am – Combined Service; Jubilee Choir sings anthem with Adult Choir, Children's Choir leads in worship
Sun. 4/14, 11:00am – Palm Sunday; Children's Choir sings anthem with Adult Choir (optional for Children's Choir members)
Sun. 4/21, 11:00am – Easter; Bells Angels and Adult Choir lead in worship
Sun. 5/12, 8:30am, 11:00am – Youth Sunday; Jubilee Choir leads in worship; Children's Choir will join them for one song.
Sun. 5/19, 11:00am – Bells Angels lead in worship
NEWS AND EVENTS
We need volunteers to run slides in Tessera! If you'd be willing to get together for a very brief training session on how to run ProPresenter for our visual slides in Tessera services, please see or email Christian McIvor.  There is no commitment, but it's nice to have options of people who can functionally run this (very easy!) program on any given Sunday.
On January 6, 2019, we introduced the ecumenical Glory to God hymnal to our pews!
UPCOMING MUSIC FOR WORSHIP – REPERTOIRE
Click here for upcoming worship repertoire and listening links!
All emailed CPBC Music Newsletter updates are available at this link.
TESSERA YOUTUBE PLAYLIST
Click here to listen to many of the congregational worship songs sung in Tessera services.