Girl Scouts Addison Coughlin, Maddie Billings and Sophie McKinney are giving the College Park Church Prayer Room a makeover as their Silver Project. They presented their plans to some excited members on Sunday, February 5, 2017. They will be raising funds for the project and hope to complete their work by early June.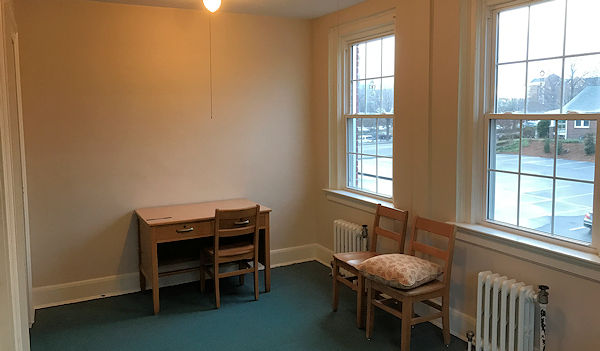 The small room on the third floor will be transformed into a meditative spot. Plans include building a wooden cross that will hang on the back wall, creating a cork board wall so people can post prayer requests and painting. Also, they will repurpose an existing book shelf and add comfortable seating and window treatments for the very sunny room.
The Girl Scout Silver Award is the highest award a Girl Scout Cadette can earn. Watch the video of the presentation below!